Welcome to Security in Print
Your one-stop shop for personalised holograms, custom hologram labels, security hologram stickers, tamper-evident self-adhesive hologram stickers, holographic security hot foil, and other holographic security products.
Bespoke Holograms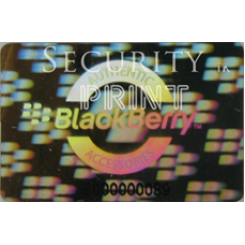 Although we offer an extensive range of ready-made holograms it may well be that your needs call for a bespoke hologram we are, of course, happy to help. Whether you require a specific design for a hologram sticker or wish require assistance developing a secure packaging solution please send contact us by email with your specifications, material choice, and anticipated volumes and we'll work out an offer for you. You will, however, need to provide us with all the artwork files in vector format (either Adobe Illustrator or Corel Draw) with all the layers in place. If you are unable to do this we will gladly do the design work for you as a separate commission.
There are no products to list in this category.
Your one stop shop for holographic security products